How to Sell Your Used Car in Singapore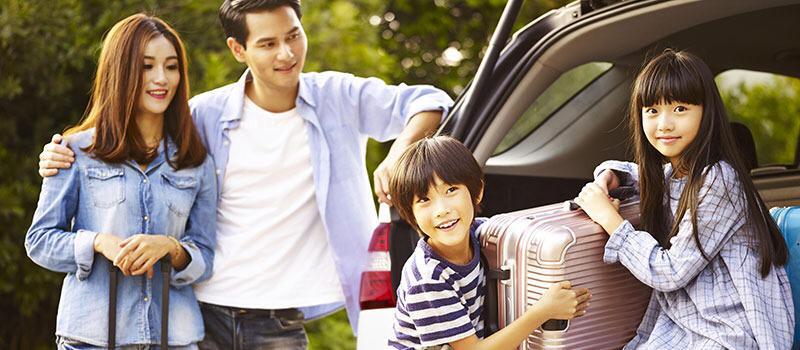 Selling a car can be a hassle, but it really doesn't have to be. Want to sell your pre-owned car in Singapore without all the fuss? Read on to learn how to sell your car and get some tips on how to minimize the stress and maximize the profits.
Trade-Ins
One of the easiest means of selling your car in Singapore is heading to a dealer and trading it in for a fraction of the cost of a newer vehicle. Not only will this solution allow drivers to avoid the hassle of negotiating prices with multiple potential buyers and handling all of the paperwork themselves, but it will often increase the worth of the car. A dealer that knows his or her company is going to be selling the driver a new car will sometimes be willing to offer a higher trade-in price than an ordinary direct buyer would.
There are a few other advantages of trade-ins that are worth noting for drivers who want to sell their pre-owned cars so that they have the money or the space to accommodate buying new ones. Dealers offer professional vehicle valuation, they handle all of the paperwork, and they can help their customers settle any outstanding finance prior to making the trade. Of course, this option won't really work for drivers who want to sell their cars so that they can move overseas.
Selling to a Dealer
Even if buying a new car isn't on the immediate horizon, it's still possible to sell your car to a Singaporean dealer in the form of a direct sale. This option comes with most of the same benefits as trading in pre-owned vehicles except that they may not be able to get the same price for direct sales as they would for trade-ins. However, if the only option for drivers is to sell their cars without buying new ones, selling to dealers is usually the best way to go.
Selling to a dealer is also much easier since it doesn't require having to deal with multiple potential buyers, negotiating prices, filling out their own paperwork, and waiting for deals to go through. Most of the time, drivers can simply head to the dealer, receive a fair valuation, and let the professionals take care of the rest. They'll be able to get paid on the spot and move on to taking care of other aspects of their upcoming moves.
Selling Directly to Another Buyer
The kind of price that sellers can get for their vehicles when they sell directly to other buyers will vary substantially based not just on the actual fair market value of the car but also on the seller and buyer's negotiating skills and other factors. In some cases, sellers who are good salesmen will be able to make more money but even when this is the case, the trade-off is that they'll also have to put in a lot more work. They'll have to make arrangements for showing the car and allowing potential buyers to take test drives, vet potential buyers themselves, and fill out a ton of paperwork.
Selling by Consignment
For those who are not in a rush, selling a vehicle by consignment through a pre-owned car dealer can be a practical option. It is often possible for sellers to get more money for their pre-owned cars when they sell them on consignment than they would if they had to negotiate directly with potential buyers. After all, used car salesmen sell vehicles for a living.
The downsides of selling by consignment or selling directly to other buyers sometimes outweigh the upsides. For one thing, these solutions tend to take much longer than just heading to a dealer. They also require substantially more work on behalf of sellers and can wind up decreasing their profits despite all that extra effort and time.
The Take-Away
Want to get help with selling your car? It's usually best to head to a dealer for either a trade-in or a direct sale. Want to take a more DIY approach and maintain the power to negotiate prices? Go ahead and consider selling directly to a buyer.
Ultimately, the end will be the same. The car will be sold and the seller will get paid. The primary differences when it comes to results are how long the process takes and how much effort the sellers must put in to get paid.
Having other queries on the sale of your pre-owned car? Get in touch with our friendly Consultants today!
Sales Enquiry: +65 6732 7377
Email: info@prestoexpatmotoring.com